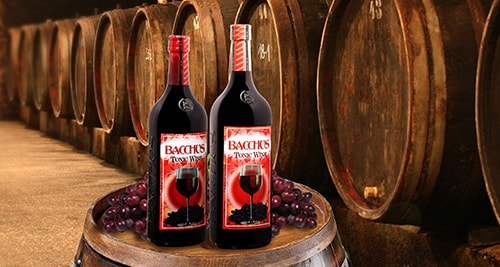 bacchus
Bacchus Tonic Wine is a red, free flowing rich blend of tonic wine, made from a special blend of spirits and sherry wine with a unique pleasant taste to the palate with a slight underlying after taste bitterness.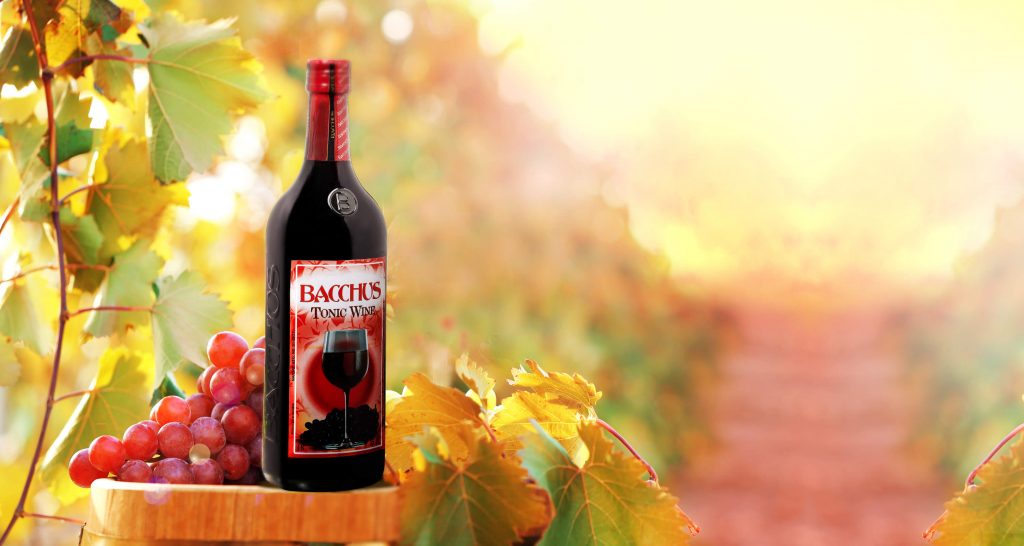 Best when Served chilled, on the rocks, mixed with mineral water or as a cocktail with gin or vodka, or with cream/milk.
Presented in 100ml and 75ml customized long-necked green bottles with front and back labels and ROPP caps with branded sleeve.