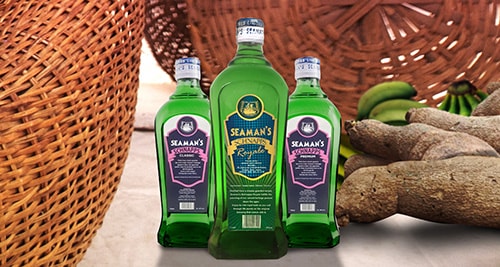 Seamans Aromatic Schnapps
Seaman's Aromatic Schnapps is for the culturally inclined individuals who appreciate traditions & heritage. Seaman's Schnapps is specially distilled from a closely guarded age-secret recipe, preferred by African ancestors as a conveyor of enduring blessings.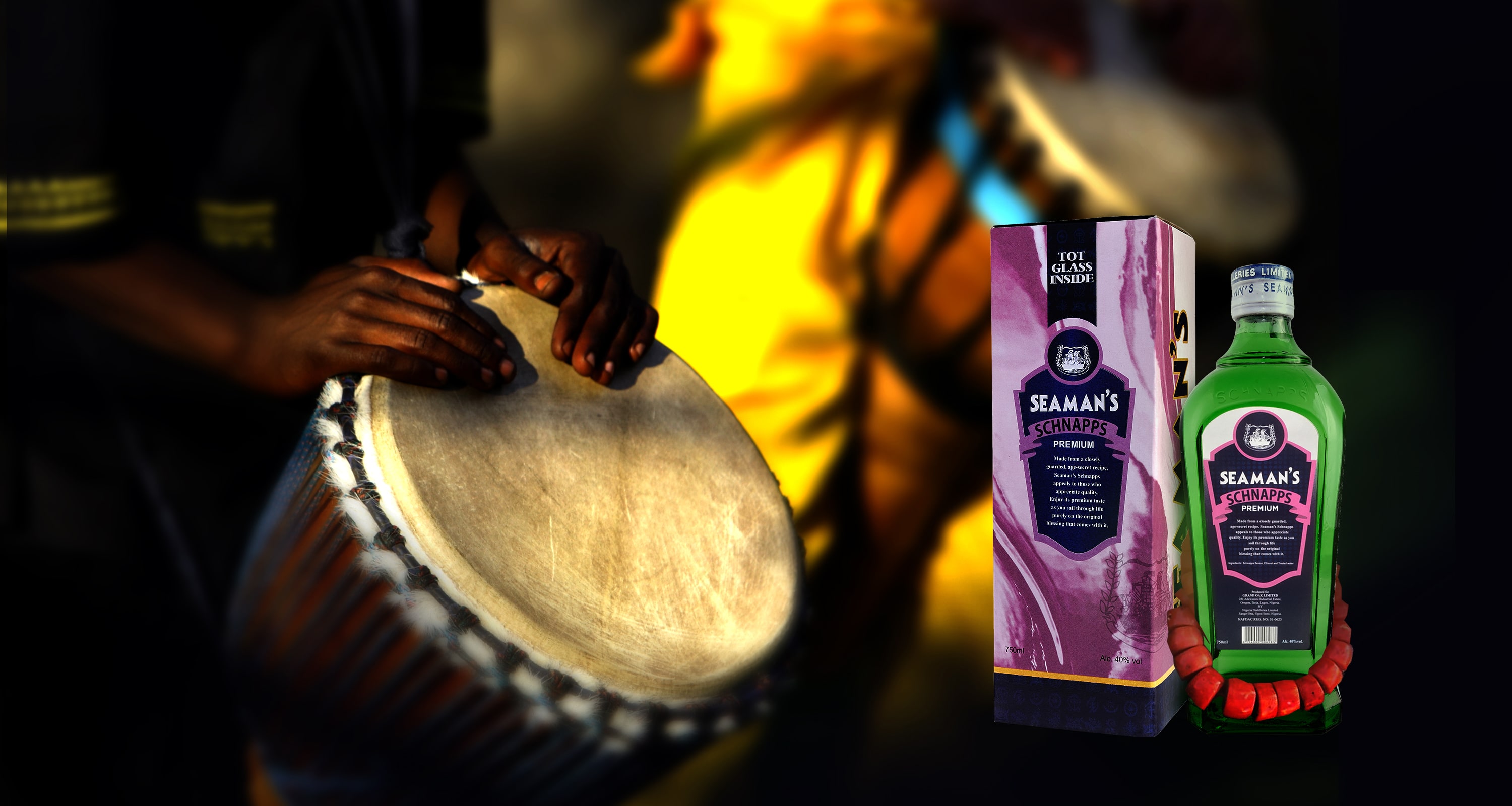 Seaman's schnapps is known and well appreciated for its:
Unique and consistent good taste of schnapps. Invigorating properties.
Great for gifting (treasured and preferred drink  elders).
Strong therapeutic abilities with herbs
Authenticates spiritual connection via libation and prayer at both personal landmark celebrations & communal traditional occasions.
It is the "Conveyor of enduring blessings".
Seaman's Royale
The ultimate Libation pack, is presented in a customized light green 1L bottle with a crystal-clear branded Tot glass.
It is packed in a novel UV printed polythene box, with gold foiling and a one side see-through design.
Seaman's has a pleasant taste and aroma, as it possesses invigorating properties and contains 40% alcohol by volume.
Also available in:
Seaman's Royale 750ml Pack
Seaman's Premium 750ml Pack
Seaman's Classic 750ml Pack
Seaman's Cool Twista 60ml Pack
Seaman's Sachet 30ml Laminate